Registered midwives are health professionals who provide expert primary care for healthy women and their babies throughout pregnancy, birth and the first six weeks postpartum. Midwives specialize in normal, low risk pregnancy, childbirth and newborn care and attend births in hospitals, birthing centres and at home.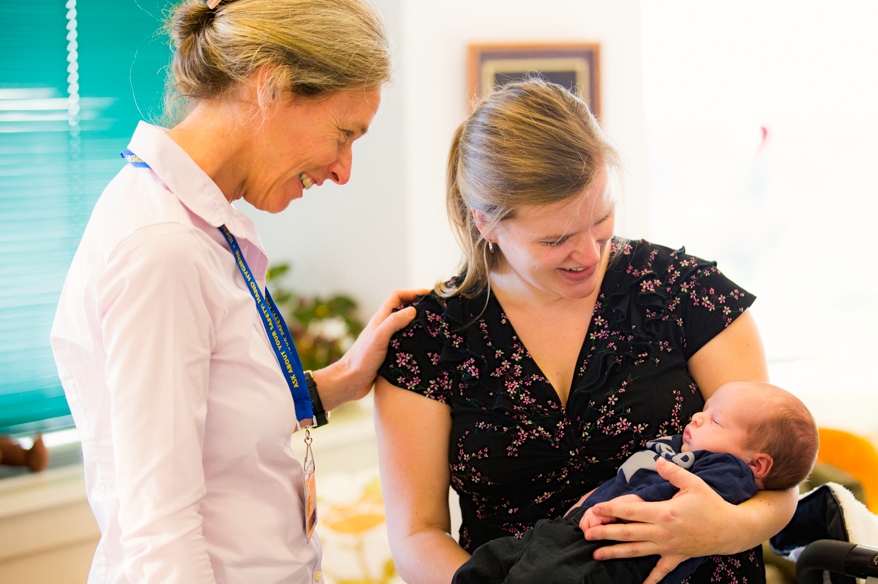 Midwifery skills and services encompass the care healthy pregnant women need – physical examinations and health assessments, screening and diagnostic tests, appropriate treatments and medications, information and education, labour support, delivery and care of the new baby and support for breastfeeding. This includes access to related health services and consultation with family physicians, obstetricians, paediatricians and other specialists as needed.
Midwifery care is based on the principles of partnership with the woman and family, informed choice, continuity of care and choice of birthplace. Midwives are the only health professionals with specific training for safe home birth as well as hospital birth.
Research shows that midwifery care has favourable outcomes for mothers and babies, with significantly fewer medical interventions and higher rates of normal birth and breastfeeding. Midwifery clients commonly report positive feelings about their birth experiences and more confidence in the transition to new parenthood. Clients especially appreciate the personalized support and quality of care midwives provide.
Midwifery services in Nova Scotia
Registered midwives in Nova Scotia are integrated into the provincial health system and work collaboratively with physicians, nurses and other health professionals to provide the best possible maternity and newborn care. Women can access midwifery care without a referral.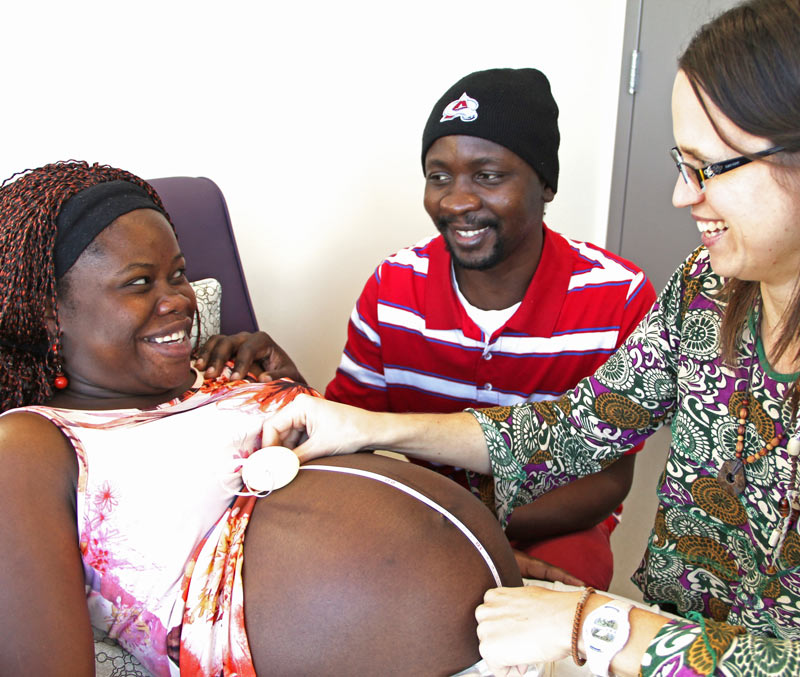 Midwifery services are available in the following sites:
Antigonish: Two full-time midwives provide primary maternity care for low risk women at St Martha's Regional Hospital. Midwifery services are also offered in community outreach clinics.
IWK Health Centre: Four full-time and two part-time midwives employed by the IWK provide primary maternity care for low risk women in the Halifax area. The midwifery clinic is located in Dartmouth. Midwifery clients have the option of giving birth at home or the IWK hospital.
South Shore: Two fulltime midwives provide primary maternity care for low risk women across the South Shore. The midwifery clinic is located in Lunenburg. Midwifery clients have the option of giving birth at home or the South Shore Regional Hospital in Bridgewater.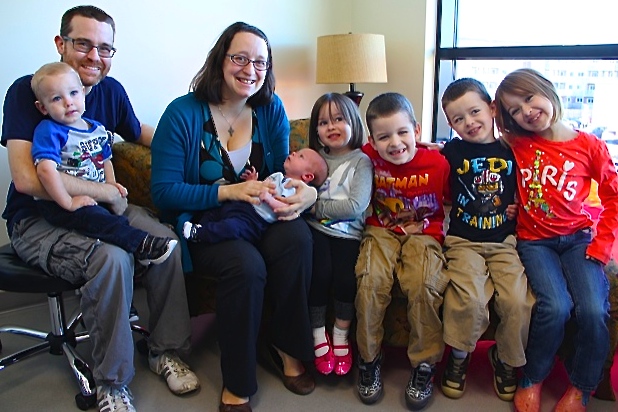 Midwifery Q&A
How are midwives trained and regulated?
Midwifery education in Canada is a four-year university degree program that includes extensive clinical experience along with academic studies. Midwives trained in other countries must complete a Canadian assessment and bridging program to qualify for registration. Since Nova Scotia currently does not have a midwifery education program, midwives here are graduates of programs in other provinces. Midwives are regulated and licensed by the Midwifery Regulatory Council of Nova Scotia.
What does care with a midwife involve?
Prenatal care: Midwifery care in pregnancy includes physical examinations, prenatal tests, health assessments and the information and support you need. Midwives spend time learning about you and your family, listening to your concerns and explaining what to expect at every stage. Regular 30-60 minute appointments are scheduled once a month up to 28 weeks, every two weeks until 36 weeks, then weekly until the birth. Midwives on call can be reached 24 hours a day.
Labour and birth care: If your pregnancy is low risk you can choose to give birth at home or in the hospital. In either setting, a midwife will be with you providing continuous support, care and monitoring through active labour, birth and the immediate postpartum. A second midwife or a nurse will also be there to assist at the delivery.
Postnatal care: Midwifery care continues for six weeks after the birth. Midwives make home visits in the first few days and follow up with further appointments in the midwifery clinic to make sure you are doing well physically and emotionally, check your baby's health and growth, and provide breastfeeding support. Midwives remain on call 24/7 for their clients. After six weeks, you would see your family doctor for care.
Do I have to pay for midwifery care?
Midwifery services are completely free for Nova Scotia residents with provincial medical services coverage (MSI). Midwives, like doctors and nurses, are part of the publicly funded health care system.
When should I contact a midwife? Do I need a referral?
Because the demand for midwifery care is high, it is best to contact a midwife as soon as you find out you're pregnant. It's also beneficial to start prenatal care early in your pregnancy. You can make an appointment to see a midwife without a referral.
Can I have both a midwife and a doctor?
You can choose either a midwife or a doctor for primary maternity care. When you have a midwife, she is your primary care provider during pregnancy, birth and the postpartum, and you will not need to see a doctor unless there's a reason to consult.
Can midwives do the same kinds of tests as doctors?
Yes. Midwives arrange all the necessary tests in pregnancy including ultrasound, blood tests and genetic screening, as well as standard tests for newborns. Your midwife will discuss the results with you and provide the information and follow-up you need. 
What if there is a problem with my pregnancy or birth?
If a health concern or complication arises during pregnancy, birth or afterwards, your midwife will consult or refer to a physician as needed (see Indications for Consultation or Transfer of Care set by the Midwifery Regulatory Council). Your midwife will continue to provide support and appropriate primary care for you and your baby (for example, after a caesarean section). Midwives are trained to identify early signs of complications, manage emergencies and ensure that you receive the necessary care.
I'm over 35. Am I too high-risk to have a midwife?
Healthy pregnant women of any age can have a midwife. Women over 35 may have extra screening tests but the majority of pregnancies and births are normal and low risk.
If I have a midwife can I still have an epidural?
Yes. Midwives offer a range of comfort techniques and pain relief options for labour, including access to epidurals in the hospital. Midwifery skills and continuous support during labour often reduce the need for pharmaceutical pain relief.
What is the difference between a midwife and a doula?
Doulas offer emotional and practical support to women in labour but are not trained to provide medical or midwifery care or deliver babies. For women who want extra support, a doula can be a positive addition to the birth team. Since doula services are not part of the health care system or covered by MSI, you would find and pay for a doula yourself.
How many midwives are there in Nova Scotia?
There are two registered midwives in Antigonish, two on the South Shore, and six in Halifax (two of whom work part-time). There are also many midwives from Nova Scotia who currently work in other provinces and are eager to come home to practice.